How It Works
If you want to export your products abroad, then here's the step by step guide for 1Export's services.

Registering with 1Export is simple and easy! Just go to the registration page to enter your details.
Register or log in at www.1export.com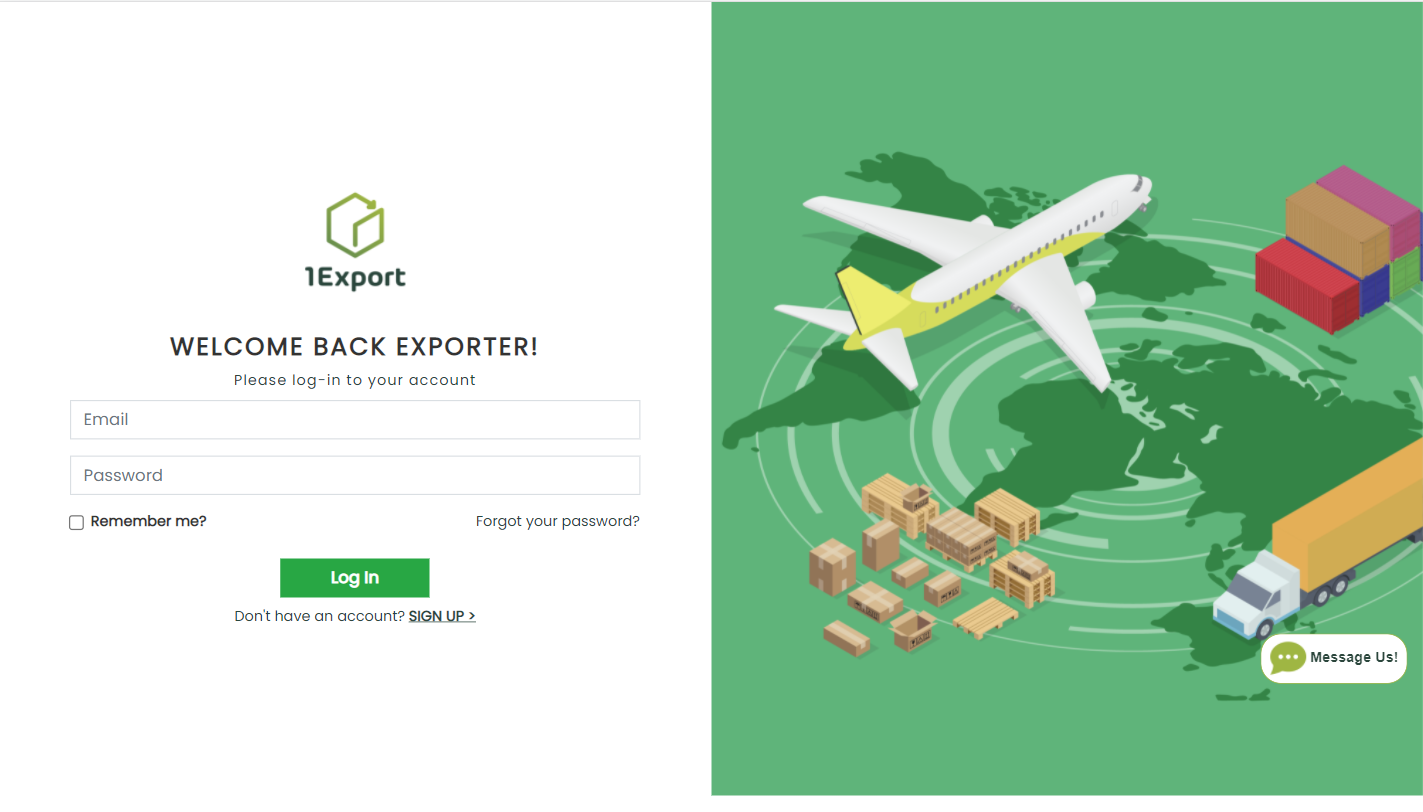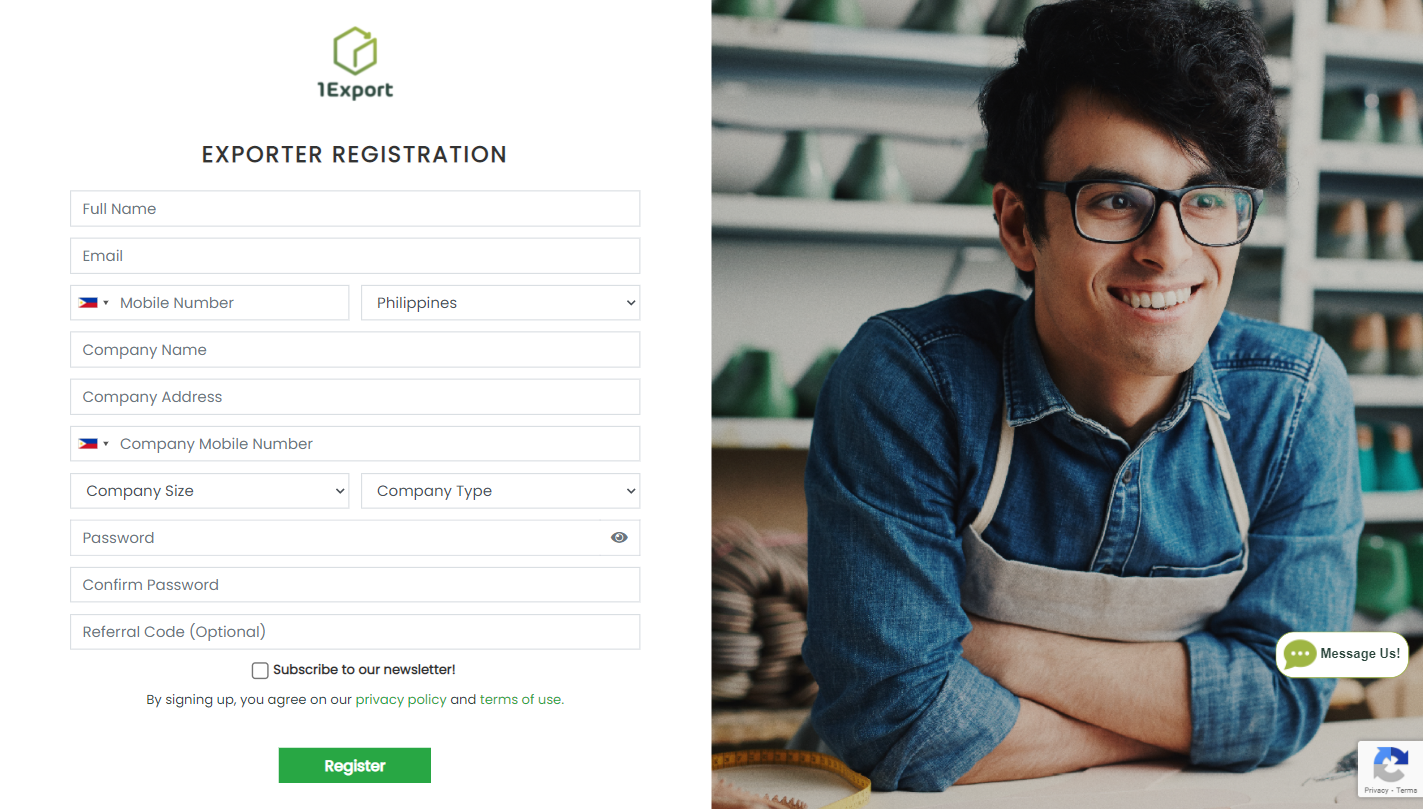 Book a meeting with 1Export to learn more.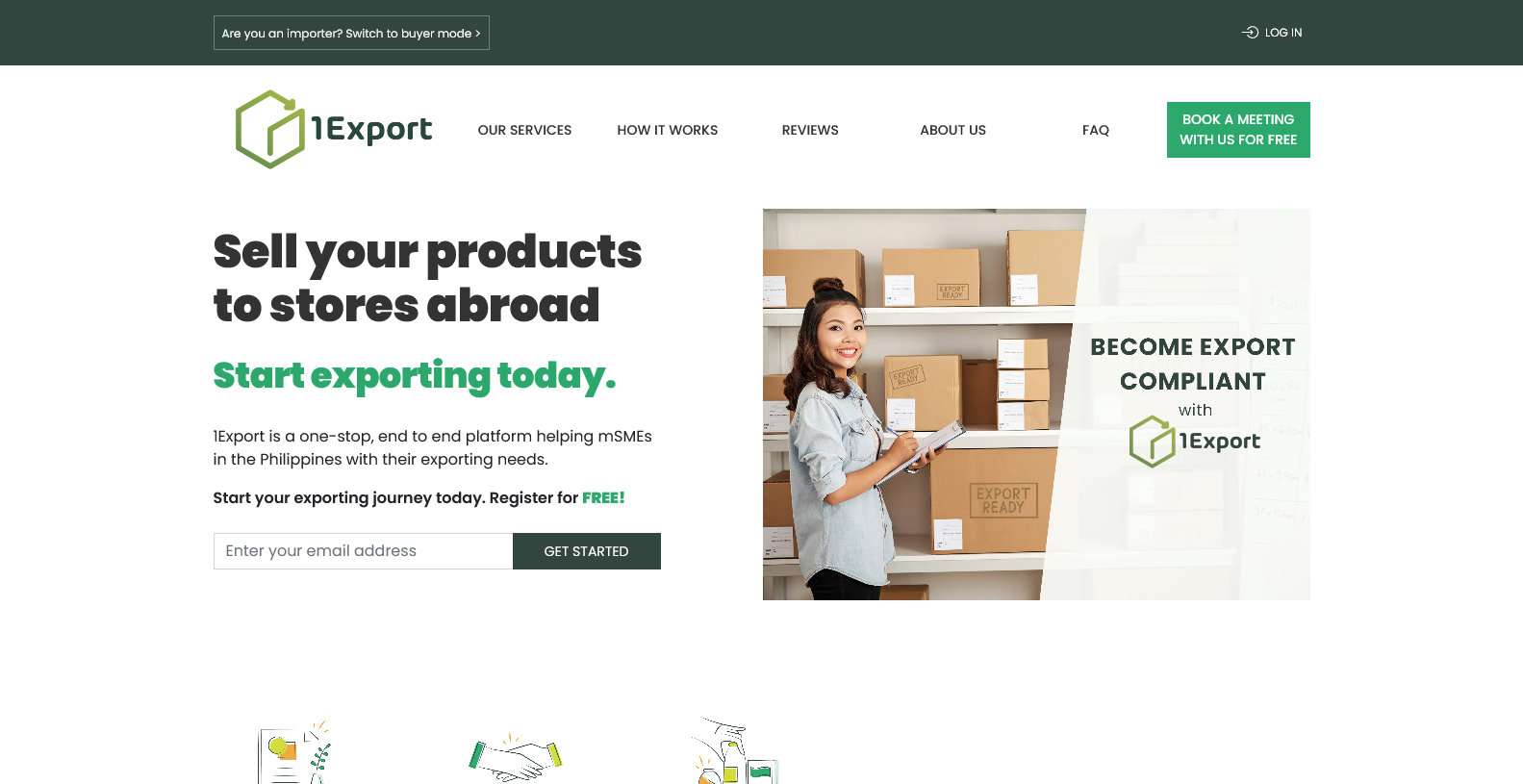 Making sure your products are compliant is a key step in exporting. Compliance requirements can vary depending on the country and specific product you wish to export. Before, figuring out this stuff was time-consuming and difficult. Now with 1Export, meeting the proper standards and certifications required is an easier and more straightforward process.
1Export has a wide network of buyers all over the world to help MSMEs in the Philippines go global. These are the wholesales, retailers, and resellers located in US, Australia, Middle East, among others. In addition to that, 1Export partners with DTI-EMB and Philippine Trade and Investment Center (PTIC) offices overseas to generate leads and business-matching opportunities.
Once an order has been been confirmed, 1Export will issue a purchase order containing the exact types and quantities of your products included in the order.

Manufacturing instructions for compliance may also be included, and details regarding when and where to deliver your products.

1Export will confirm the accuracy and quality of the goods, before formally accepting each delivery.

Once confirmed, we will move on to finalizing payment for the purchase order.
Depending on your preferred payment terms, initial payment may be sent after you confirm receipt of the purchase order, or after we confirm receipt of the corresponding delivery.

The final payment balance will be sent according to your specified payment terms.

You may also specify your preferred payment method, and currency.