One of the biggest highlights of any National Export Week (NEW) is the National Export Congress (NEC), which updates and helps businesses become the best and most competitive version they can be.
This year, Export was one of the of participants in this year's NEC, with the theme "Driving Exports Through Digital Transformation," held last 6 at the Philippine International Convention Center in Pasay City from 8 am to 4 p.m.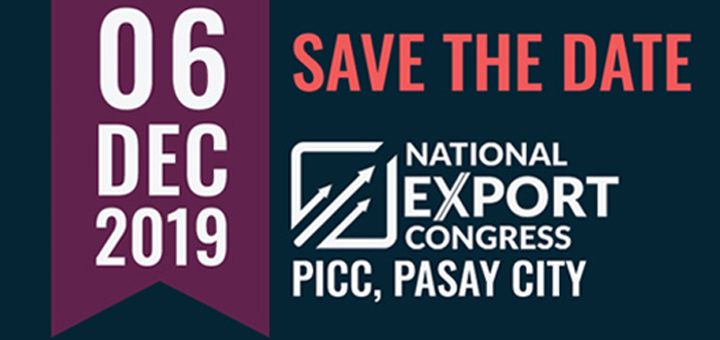 It was also the 24th NEC, marking over 20 or so years of constant innovation in the export industry. The event was organized by the Department of Trade and Industry through the Export Marketing Bureau, in collaboration with the Philippine Exporters Confederation Inc. (Philexport) and Export Development Council.
Through this congress, Filipino micro, small and medium enterprise (MSME) exporters alike are offered a look at different, innovative ways to enhance their competitiveness through digitalization. Along with this, they can learn the ins and outs of digitalization and use it to their advantage. The congress will also take a look at the critical role of technology and collaboration in growing exports.
This year's National Exporters' Week also featured Usapang Exports, which are free information sessions for exporters, and the exporters' bazaar. Philexport conducted several regional and sectoral consultations with SME exporters during the week's activities.
---
Contact Us
Thank you! Your submission has been received!
Oops! Something went wrong while submitting the form, please try again or contact support at support@1export.com