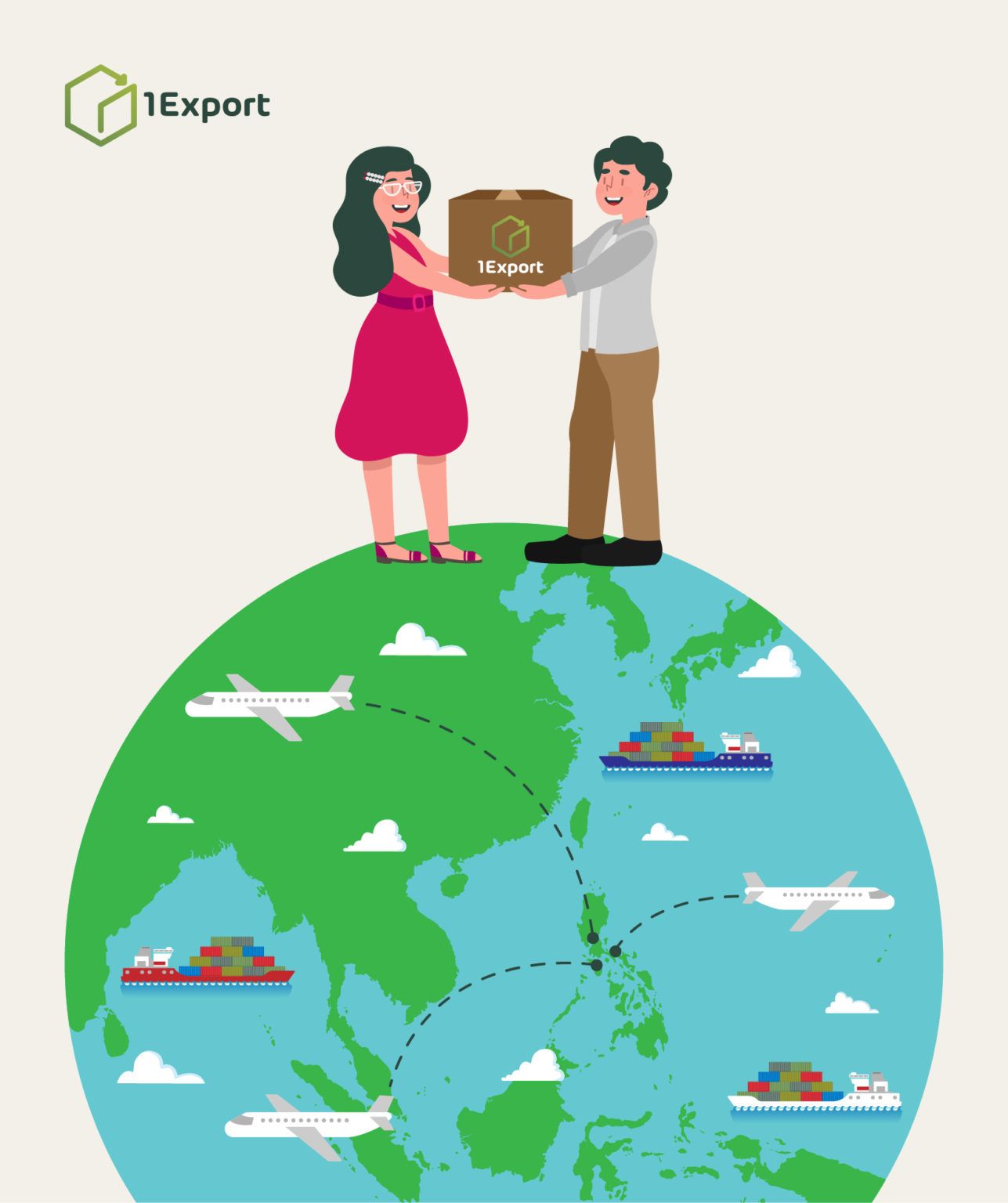 Filipinos are well-known to always have the knack for innovation when it comes to improving their way of living. From scientists, engineers, and business owners, many Filipinos always find a way on how to innovate and improve the current status quo in their respective fields.
This comes to no surprise since the Philippines is abundant with untapped natural resources that can be utilized in more creative and, what others may consider; unconventional ways. Surprisingly enough, with the access to rich natural resources and no shortage of innovation and creativity spurring from minds of its locals, the Philippines is still considered as an importing country more than an exporting one.
Out of the 1,003,111 business enterprises operating in the country, 99.52% of these businesses are composed of Micro-Small Medium Enterprises or MSMEs. This statistic alone, living up to the saying that "numbers don't lie ", can be considered as an overwhelming sign that Filipinos do not come up short short of thinking of new ways to create, innovate, and monetize the potential that they have when it comes to business.
And yet, here we are scratching our heads in midst of all these exciting and wonderful products going around the Philippines, wondering why the Philippines still isn't considered as an export country. With the 99.52% of businesses that the Philippines has, more than a handful of them have products and services that are worthy to be considered internationally competitive.
According to a study made by the Warwick Business School in the United Kingdom, they found that SMEs that export grow twice as fast than businesses who don't export. Coincidentally, the same study also found that exporting is a major enabler for businesses to have a substantial improvement in innovation and productivity growth for any type of business. Having said all these, one can only stop and ask; why haven't the majority of Philippines businesses started exporting?
The Journal of Small Business Management made a study that discussed the types of barriers that small businesses usually face. In the study, they found two major categories that plagued small businesses when they wanted to start exporting; internal barriers and external barriers. Most MSMEs in the Philippines have to face external barriers such as Procedural, Government, and Task barriers. Much like most of the government mandated procedures in the Philippines, the processes and guides you find on government websites are sometimes inconsistent and outdated; causing business owners to spend a lot of time and effort just to secure documents that end up unnecessary for exporting. These inconsistencies have always been present in the sphere of businesses here in the Philippines and are what slows down the growth of MSMEs. Even after taking the first step of wanting to start exporting, MSMEs have to then sift through unreliable and inconsistent information, unnecessary red tape procedures, and other numerous barriers for exporting. After going through all these, the MSMEs who had the potential to be globally competitive and who started with huge ambitions to go global become worn down with all of the gruelling processes.
Luckily, the landscape of MSMEs and exporting is slowly shifting in the Philippines. MSMEs are slowly working together in trying to to disrupt the current status quo in exporting, and are helping each other to bring their globally-competitive products and services available internationally. You could call it a new age of bayanihan – an age where businesses bring out the best in each other for the betterment of their own businesses and the MSME community as a whole. A lot of these MSMEs come in the form of startups that aim to provide something new and efficient to lower down the barriers that Philippines businesses are experiencing. 1Export, considered both as a startup and as a part of the MSME community hopes to successfully lower down these barriers by helping MSME become export-ready starting right from the fundamentals; by sharing knowledge.
With fresh new minds powering up and working behind 1Export, they constantly find new ways on how to share knowledge, enable MSMEs for export, and actually bring these business's products to international markets. More than following the age-old "consolidator-supplier' business relationship that most corporations engage nowadays, MSMEs can now work with a team that puts them as a priority and puts innovation in export as their bread and butter. The core of 1Export is built on the belief that any business in the Philippines can be export-ready – regardless of their size, products, or experience in exporting. Startups and MSMEs like 1Export and their supplier partners are the types of businesses that are slowly changing the landscape of Philippine export by proving to everyone that even the simplest of MSMEs can grow bigger, operate better, and that any Philippines business can go global.
Works cited:
Leonidou, Leonidas C. "An analysis of the barriers hindering small business export development." Journal of small business management 42.3 (2004): 279-302.
Love, James H., and Stephen Roper. "SME innovation, exporting and growth: A review of existing evidence." International small business journal 33.1 (2015): 28-48.
---
Contact Us
Thank you! Your submission has been received!
Oops! Something went wrong while submitting the form, please try again or contact support at support@1export.com